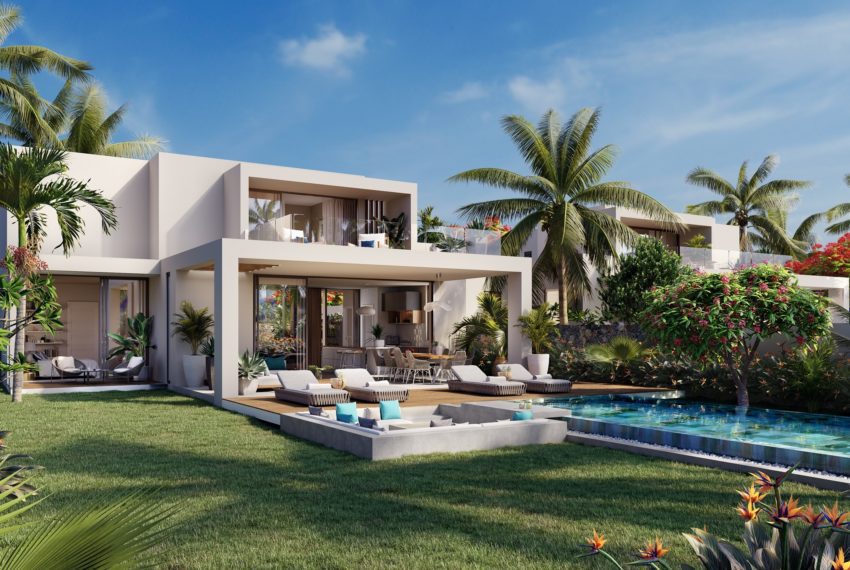 Let yourself be seduced by the new luxury villas available on the Anahita estate in the east of Mauritius. This real estate program offers you a dream life in an idyllic setting and exceptional architecture. The Emeraude villas are located in the last phase of the estate on lots of around 1000m2. 
Villas designed by renowned architects
Indeed, this project was carried out with the exceptional talents of Bérangère Croidieu, as well as Alistair Macbeth, two well-known and talented architects, who gave the villas a refined and contemporary style. The Emeraude villas fit perfectly into the natural and green setting that surrounds them.

Living in a heavenly environment
Surrounded by one of the most beautiful lagoons of the island with perfectly turquoise water, or even browse one of the best golf courses on the island designed by Ernie Els and Berhard Langer, all in a green setting, an ideal life to enjoy with family or friends. The vegetation of the estate will give you the impression of having a garden that extends over a large area.

High-end hotel services
Take advantage of all the 5-star services available on the estate. You will find various nautical and land activities, for people of all ages.
The concierge service will be at your disposal to make your life more pleasant: reservations for activities or restaurants, or even organization of special events.
The area also includes a club for children and adolescents. With all the activities offered by the entertainment team, they won't have time to get bored.
For your special events, a Chef will be at your disposal to ensure the banquet of your private receptions.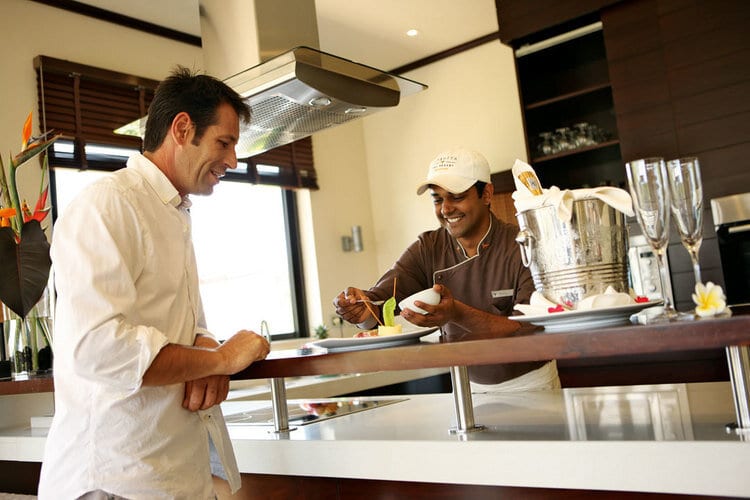 Become an owner
Join the community of owners of Anahita and benefit from a multitude of tailor-made services and benefits when you buy a luxury villa Mauritius.
Possibility to rent your villa throughout the year.

Maintenance of your property by the professional teams of the Resort.

By joining Anahita's Owners Club, you will gain access to many benefits and discounts on and off the estate. Invitations to exclusive events such as golf tournaments, concerts or dinners. 
This is the ideal time to invest in Mauritius. The Mauritian government recently announced new measures in relation to the real estate sector in the new 2020-21 budget, in order to encourage more foreigners to come and invest and live on the island. Now is the time to purchase a real estate property in Mauritius.
N'hésitez pas à nous contacter pour plus d'infos.