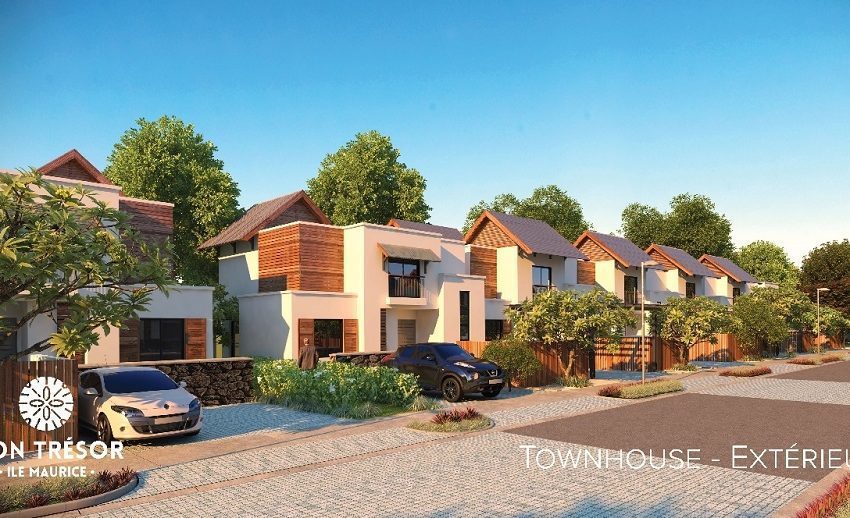 The Mon Trésor Smart City project has been canceled. The announcement was made recently by Mr. Joel Bruneau, representative of Mon Trésor Résidences Phase 1 Ltd and Head Of Property at Omnicane Ltd.
Consequence of the health crisis
Indeed, this occurs following the economic impact that the health crisis of Covid 19  has had on the activities of the project and also due to consequences that it will generate in the future. The project in phase 1 of Mon Trésor Smart City including the Townhouse Banyan, Townhouse Cassine, Townhouse Latanier and Townhouse Veloutier, was therefore canceled.
The slow down of the real estate sector
With this crisis the real estate sector in Mauritius in general is slowing down, the potential buyers are still in the uncertainty of what will happen tomorrow. Many are wondering about the possibility of a recession and therefore refrain from wanting to go into debt of a property purchase in the era of the Covid 19, despite the new 2020-21 budget announced in early June by the government favoring the acquisition of real estate in Mauritius by Mauritians and foreigners.
Real estate still a safe bet
Nonetheless, real estate remains a safe bet compared to other types of investments. The stock market being rather unstable and fragile during this crisis period, real estate remains a secure sector. Furthermore, with a drop in interest rates and all the new measures announced by the Mauritian government in favor of those who wish to invest in real estate property in Mauritius , it is now the right time to invest and live in Mauritius.
For more information