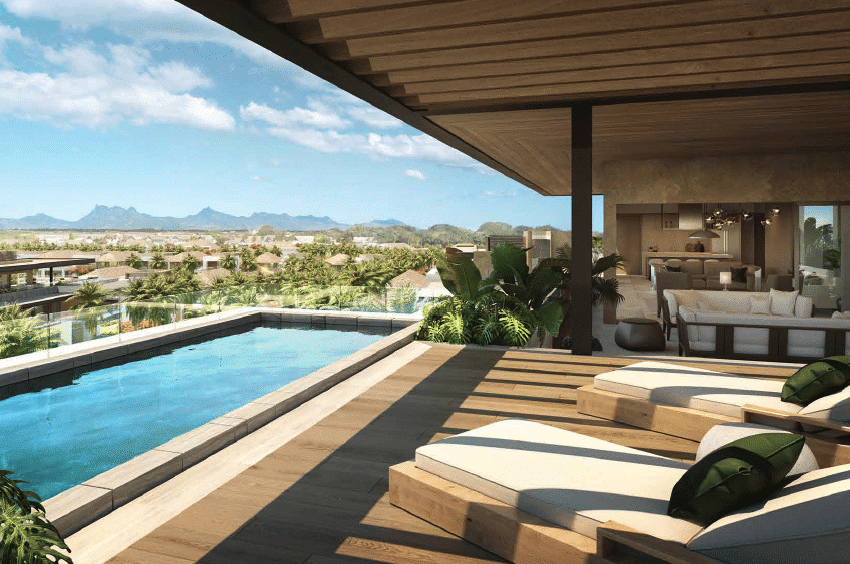 Mauritius is a country where real estate is undergoing constant change and evolving. This development affects almost all the sectors present on the island and contributes to the local economy and profits of investors. Real estate is one of those sectors that is thriving significantly attracting more developers and investors.
 To rent or buy a property in Mauritius?
Many nationalities have now chosen Mauritius to work and settle down over the last few years, due to its temperate climate, political stability, and a booming economy attracting investors.  The real estate sector is since in high demand. The choice between a rental or a purchase is made according to your needs. Do you want to visit Mauritius just for a few days or weeks and are you going home? At that time, rental is the most suitable choice unless you want to become an owner and thus have the possibility of occupying the habitat each time you go there. For people who want to stay there or also do business there, buying is the best solution. But what advantages do these real estate choices bring to Mauritius?
The advantages of investing in real estate in Mauritius
Real estate, apart from being a very popular sector for all types of people, is a quick way to gain several benefits. There are for example the advantages on the price side. The price of real estate is cheaper in Mauritius than in France. This price difference is much appreciated, especially by the French, because they have a better product with less spending to make. Aside from this low-cost pricing, the tax laws that apply to it are very advantageous. The tax rate is limited to 15% and the tax rules in force do not correspond at all to those in France. You also have the option of making an investment and opting for an investment in real estate.
Real estate prices in Mauritius
The price of real estate there is very attractive and is very accessible to all types of people. The amount is cheaper and the price of selling or renting the houses is also quite low. You should know that the absence of a high rate for taxation on real estate allows owners to sell at very competitive prices. There are also investors who offer constructions with very resistant and cheaper materials.
Who are the people targeted by these real estate offers?
Although tourists guarantee permanent income with the various rentals available to them, many foreigners are willing to invest in property on the island. In fact, more and more retirees looking to enjoy a peaceful and pleasant retirement are looking into buying in Mauritius where the climate is ideal, there is political stability and modern facilities. Others targeted are those with capital willing to invest in this booming sector, thus contributing to the growth of the economy. Buying property of a minimum of 500 000 $ automatically gives you permanent residence and other advantages regarding taxes.