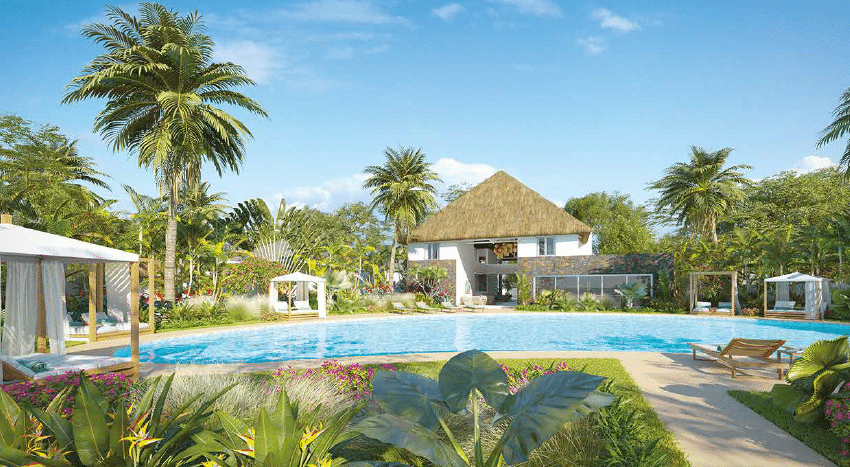 Mauritius
The jewel of the Indian Ocean, Mauritius is a paradise island that is unique! Dreamy landscapes and white sandy beaches create an exceptional setting for magical holidays and cultural discoveries Marked by the sugar cane trade, Mauritius now has a special British atmosphere in the Indian Ocean .
Grand Baie
Located about twenty kilometers from Port-Louis, the capital of Mauritius, Grand Bay is a seaside resort truly famous for its luxurious hotels, shops, bars and restaurants. It's a place that has become unavoidable. It is a popular place for expatriates as well as Mauritians, who find a lifestyle more chic and complacent. Grand Baie is the starting point for sea excursions to the northern islands and for other maritime activities. The north of Mauritius is full of beaches, some more beautiful than others. Sailing, kitesurfing and diving will make water lovers happy. It's also a paradise for surfers.
The Domaine de Mahé
Located 2 minutes drive from downtown Grand Bay and 10 minutes from one of the most beautiful beaches of Mauritius, the domaine de Mahé offers a dreaming development for foreigners and Mauritians who wish to acquire a property of luxury in a preserved nature, in a garden of one hectare and a half. The Domaine de ​​Mahé consists of 18 extraordinary and large villas "Moana" and "Shanti" between 172m2 and 224m2.
The authentic villas "Moana" and "Shanti"
At the same time modern and authentic, its sublime villas will make you dream. Enjoy the delights of this luxury property that meets all your requirements in terms of design and build quality. Modern, harmoniously arranged, all highlighted by large glass panels leaving each room to bathe in abundant natural light. The splendid villas offer:
3 or 4 bedrooms, each with their private bathroom,
A beautiful living room open on a large American kitchen,
A large dining room,
Laundry,
A guest toilet,
A master dressing room,
A cellar owner,
A large terrace,
A kiosk near the pool,
A swimming pool of 33.60 m2,
Car park,
Conceived with brio and arranged with the desire to free you from the tasks of maintenance, the Domain of Mahé propose to you:
Maintenance of your garden and pool
24/7 security
Conciergerie
Maintenance of the Estate and its facilities
At your request, house staff.
The Domaine de Mahé is also:
A club house
A restaurant
A pool in common
Gym equipped with high tech devices
Fitness Class, Pilate Yoga on demand
Delivery home meal on request
The prices of its luxury villas are for sale from EUR 598 000.00
Do not hesitate to contact us for more information on the prestigious Domaine de Mahé:
[contact-form-7 id="7341″ title="Domaine de Mahé EN"]